Holiday Tribute
---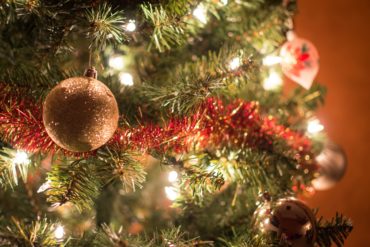 Every holiday season the Pinnacle Health Auxiliary sponsors the Annual Holiday Tribute. Consider a donation in honor/memoriam of a loved one, family member, or special friend.
At the start of the holiday season, the Pinnacle Health Auxiliary, with the assistance of local businesses, decorates trees at UPMC Harrisburg, Community Osteopathic, and West Shore that shine throughout the season. Thank you to our sponsors who donate their time and talent in decorating each holiday tree.
The 2020 holiday tribute provided $1,970 in donations to benefit Bailey House's refurbishment project to refresh our convenient, free-of-charge lodging for family members of inpatients who live at a distance. Bailey House underwent a major renovation and modernization several years ago, raising convenience and esthetics to new heights. Thank you to everyone who supported this annual holiday appeal.