UPMC PINNACLE FOUNDATION
The UPMC Pinnacle Foundation exists to provide resources to meet the needs of our most vulnerable patients, promote health and lifelong wellness in our communities, and support our workforce so we can attract, train, and retain the best and brightest talent at UPMC in Central Pa.
Grateful Patient Story
Honoring Care Team at UPMC Hillman Cancer Center
"You are entering a world you know nothing about, and you are scared, and then you meet your care team that is constantly showing support and encouragement. They don't know anything about me, but they take the time to get to know me."
---
Full Story >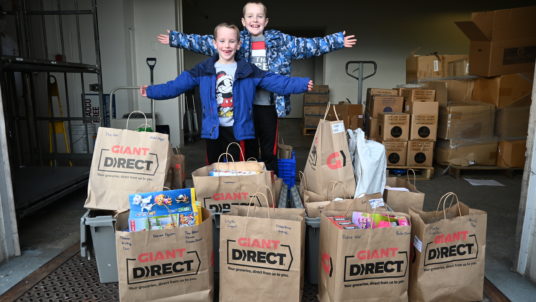 NEWS
Dec 08, 2022
Eight-year-old Anderson Yinger is bringing some extra holiday cheer to the UPMC Children's Hospital in Harrisburg and he does it by drawing pictures. Anderson Yinger came up with the idea last year to sell his drawings after watching his dad sell some household items on eBay. "And I went to my mom and I started talking about 'I want to sell this on eBay and I want to get money to buy toys,'" said Yinger. But, instead of buying toys for himself, he came up with a new plan.
FULL POST >
Impact Story
Nov 23, 2021
The UPMC Pinnacle Foundation is committed to improving community health by supporting programs like CDSD NutriPacks in the Central Dauphin School District.
FULL STORY >
Event
March 25, 2023 · 9:00 AM
More information and registration can be found at Endometriosis Conference | UPMC Pinnacle Foundation.
Event Details >