Helping Hands Fund

Imagine not being able to afford the necessary medication for treatment, or not having access to transportation after a hospital stays, or not even having a place to stay for the night.

But now imagine a helping hand.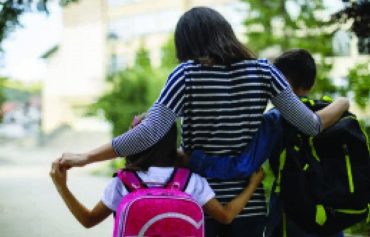 Imagine providing that medication free of charge or helping to arrange a ride home for patients who have no one else. Imagine making it possible for a patient with nowhere else to stay to not only find emergency shelter but also receive transportation there.

When you make your gift to the Helping Hands Fund, you make all of this, and so much more, possible. For many patients already in need, 2020 was a difficult year, with the COVID-19 health care crisis putting increased strain on those who already struggle to make ends meet. Now more than ever is the time to extend a hand.
About the UPMC in Central Pa Social Services Team
UPMC in Central Pa social workers are professional problem-solvers, navigating unique crises and providing resources for patients and their families. From transportation home to navigating food insecurity and paying for medications for patients in need, these helpers do a little bit of everything to close the gaps in people's lives. In doing so, patients can transition to a safe and comfortable living situation, with all of their needs met.
A gift to the Helping Hands Fund makes the compassionate work of UPMC in Central Pa social workers possible, ensuring they can provide hope and meet the unique needs of every patient who walks through our open doors.
"I so want to thank [the Social Services team] for all [they] have done for me. If not for[their] super knowledge, understanding of what I was going through, I would have been in terrible shape. From the bottom of my heart, I'm so grateful."