Pinnacle Health Auxiliary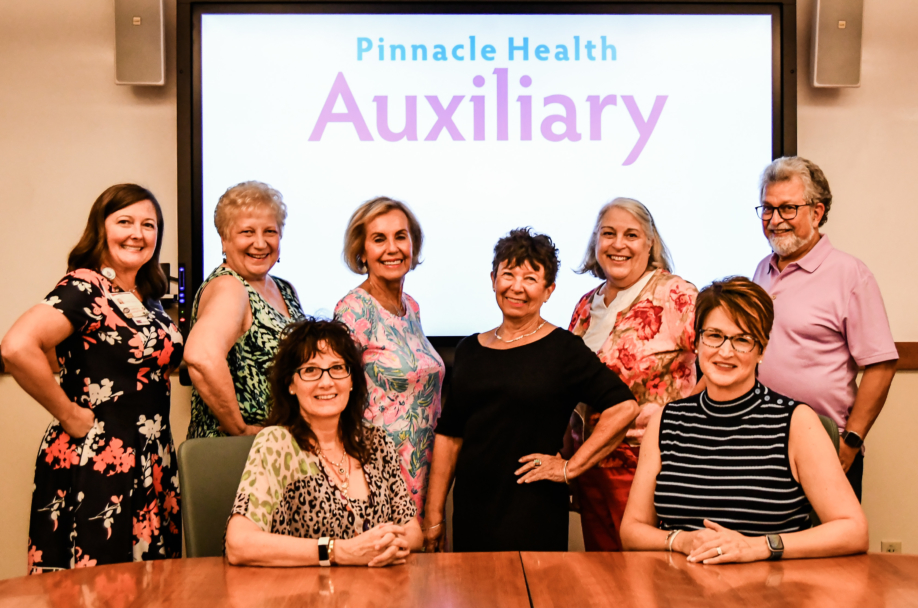 With roots that stretch back to 1888, the Pinnacle Health Auxiliary has a long history of supporting the needs of the UPMC in Central Pa hospitals and residents of central Pennsylvania.
From its small beginnings in 1888, the Pinnacle Health Auxiliary now serves UPMC Harrisburg, UPMC West Shore, and UPMC Community Osteopathic. Auxiliary members are devoted to furthering the system's mission and helping to preserve the high-quality, compassionate care for which its hospitals and staff members are known.
The women and men of the Auxiliary volunteer their time to raise funds that support various UPMC in Central Pa programs and services. You can feel especially good about the gift you make to the Auxiliary since 97 cents of every dollar goes to UPMC in Central Pa programs and local community programs.
Auxiliary Activities
Each year, the Auxiliary raises approximately $300,000 through the following activities:
· Signature Event Club PHAntastic Spring Gala
· Oversight of the Hidden Door Café at UPMC Harrisburg
· Newborn baby photography services
In addition to raising funds for UPMC in Central Pa, the Pinnacle Health Auxiliary also provides scholarships for promising students pursuing health care related careers, educates local students through the Children's Health Fair and supports and operates the Bailey House—a "home away from home" for patients and families being treated from outside the Harrisburg area.
How To Join the Auxiliary
Becoming a member of the Auxiliary is a great way to support UPMC in Central Pa.
As an auxiliary member, you can participate in monthly membership programs, volunteer on the Auxiliary's Board of Directors, and help organize programs and fundraisers that will have a real impact on UPMC in Central Pa and the community we serve. There is a nominal annual fee for membership:
· $20 Senior Annual Membership
· $40 Annual Membership
· $150 New Life Membership
Join Today!
To become a member, download our membership application or call 717-231-8080.
The Pinnacle Health Auxiliary is a 501 (c)3 organization registered with the Commonwealth of Pennsylvania, Department of State, Bureau of Charitable Organizations, PO Box 8723, Harrisburg, PA 17105.
---
Read our latest Newsletter!
Stay on top of all the latest news and updates from the Pinnacle Health Auxiliary!
---