The 4-Minute City
---
The UPMC Pinnacle Foundation is proud to partner with The Peyton Walker Foundation to spearhead a new initiative in Cumberland County, The 4-Minute City. A product of Avive Solutions, The 4-Minute City aims to increase survival rates of out-of-hospital cardiac arrest (OHCA) through data-driven widespread deployment of over 300 Avive Connect Automated External Defibrillators (AEDs) across the county, specifically in areas where this life-saving technology is needed the most.

---
"Over two-thirds of victims are saved when bystanders apply an AED before first responders arrive, yet less than 20% get this advantage."
---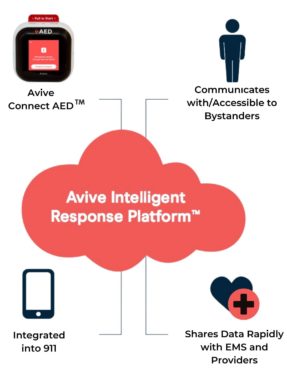 In collaboration with Emergency Health Services, Cumberland County 911, Penn State Life Lion, Cumberland Goodwill, and Lower Allen Township. According to the Sudden Cardiac Arrest Foundation, there were more than 356,000 OHCA's in the U.S. in 2020 — nearly 90% of them fatal. Nearly 40% of them were witnessed by a layperson who may not have had a life-saving AED available.
The 4-Minute City will reduce the time to defibrillation to within 4 minutes of a call being made to 911. It will provide seamless integration of Avive Connect AEDs with 911 centers and share invaluable data with public safety and healthcare providers to improve care.
Gifts of all sizes will make a life-changing difference in Cumberland County, the 3rd community to implement this concept. A gift of $500 will sponsor an AED and one year of service, while $2,500 will sponsor one unit and its service for five years.

---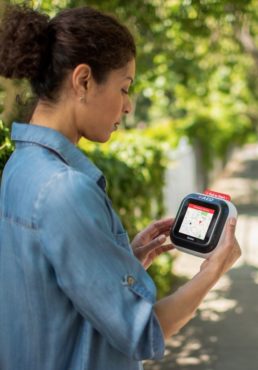 ""There will be at least one family – one mom, one dad, sister, or brother – who will NOT lose their child or sibling because one of these AEDs is going to save their loved one. That's enough for me.""
The Peyton Walker Foundation is one of the country's prominent heart screening advocates and leaders in providing CPR and AED training and equipment donations. The Peyton Walker Foundation aims to educate parents and students about the prevalence of Sudden Cardiac Arrest (SCA) and the importance of Electrocardiogram (EKG) testing of youth.
---
Thank you to Faulkner Subaru of Mechanicsburg for sponsoring the 4-Minute City and helping to save lives in Central Pa.
---
FAQ's
• Can I pick the location for my AED?
Yes, you can pick an approximate location for your AED unless otherwise directed or if there is a greater area of need.

• Can I put my company logo on my AED?
Unfortunately at this time logos outside of direct partnerships are prohibited.
• Can I buy an AED with a larger group?
Yes, simply fill out our online form and designate who the gift is from. All names will be acknowledged. If you have any questions, please contact Matthew Connors at 717-448-7321.
• Will I be updated about The 4-Minute City?
Yes, all those who support this program will receive timely updates via email about the program and its impending launch.