Words of Gratitude from Patients throughout UPMC in Central Pa.
---
"Just being there during tough times and supporting me! Thank you, Dr. Margut, you are the best!"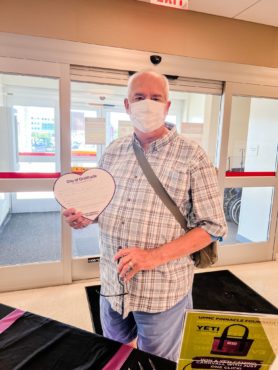 "As strange as it may sound - every time I ame over to Ortenzio-Hillman Cancer Center it felt like coming home. Everybody from start to finish was/is fantastic. I always looked forward to coming here."
"When Dr. Nielsen (our longtime Dr.) retired, he referred Dr. Knorek to take over. After a couple of appointments, we all are good. We joked around, and talked about the history of our lives. Dr. Knorek is a very good doctor."
"Because of his care and concern. I moved into the area from St. George, UT where I had excellent care. Research into professionals lead me to David. I have not been disappointed. I have every confidence in him."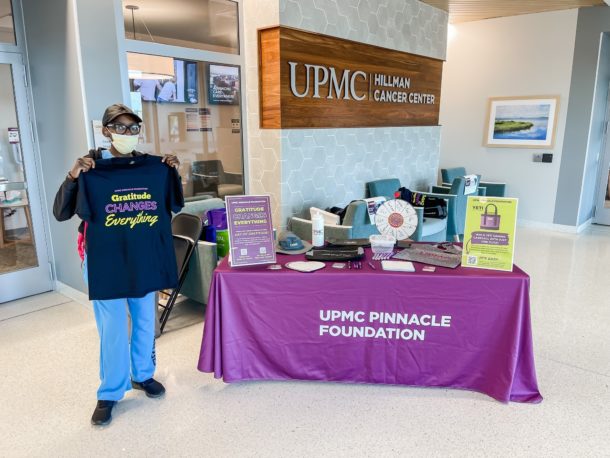 "Everyone was kind and courteous. I really felt comfortable."
"You have always been there for me. Listening and being patient and understanding. Thank you for all that you do!"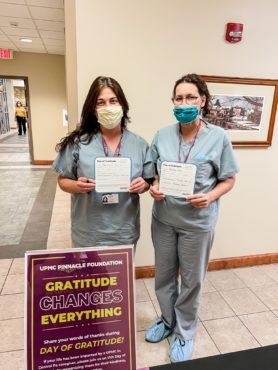 "Everyone has been terrific!"
"She has been so caring and genuine in her care and answers to me."
"My whole care team was wonderful and helpful in many ways. I especially appreciate their compassionate care. Dr. Weksberg, Adam (Nutrition), Techs (Cory and Jeff), Joan."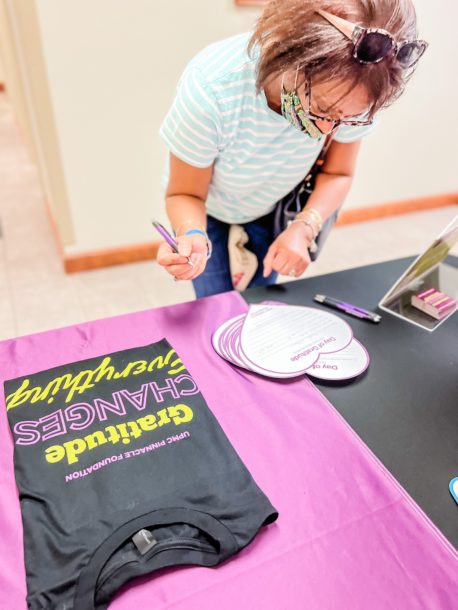 "She is wonderful! Gentle, kind, and my shots are quick and painless. Love coming once a month!"
"Alyssa has been such a wonderful person. Helping me during my times of treatment. I was able to talk to her and she was and is a blessing during my journey through cancer."
"I survived!"
"Dr. Mark Miller, Rhonda, Courtney - super caring, very positive, and hopeful. Chemo team - all very caring and supportive. Radiation team - all very caring and supportive."
"Each infusion nurse, Dr., CRNP, Check in desk, Nurses, are so kind, skilled, understanding, and informative. God bless each one…all are truly gifted!"
"For all this great team. Your kind treatment, your sympathy, your optimism, and..we have full confidence in you, and god bless you. Gracias de todo corezon. Souis nuestra esperenza. Os queremos."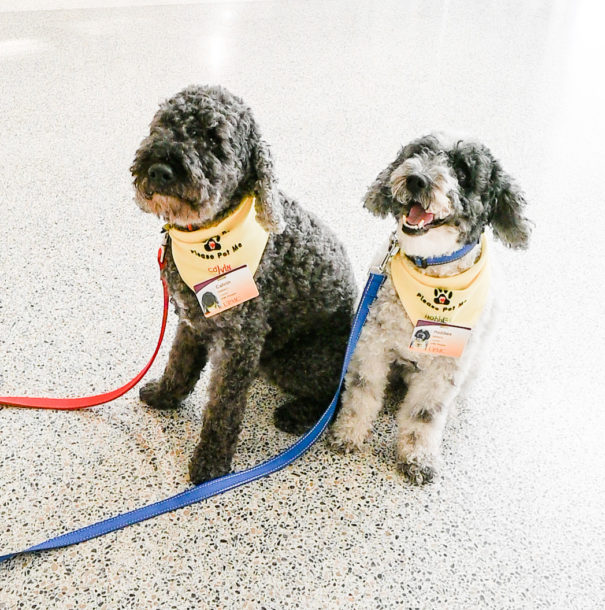 "Thank you for your wonderful care, patience, kindness, and laughter. You are all outstanding!"
"You made me feel safe! As a first-time mom I was terrified of going into labor. I had no idea what to expect. In addition, I was induced and put on Pitocin which took things from 0 to 100 quickly. By the time anesthesia came, I was 10cm. Cheryl and Jamie made me feel safe, they talked me through labor and how to breathe (I had gotten so worked up that I was hyperventilating and my hands seized up). Cheryl said "you are hyperventilating, you have to breathe like this" and sure enough it worked. My girl was born with the cord around her neck, but Cheryl and Jamie worked quickly and my beautiful girl was delivered."
"Dr. Gada has been wonderful with anwering all our questions regarding my medical care and treatment. He has taken all the time needed to ensure I clearly understood the answers to my questions. He expresses great passion for patients and the medical care and guidance provided. Wonderful doctor! Thank you!"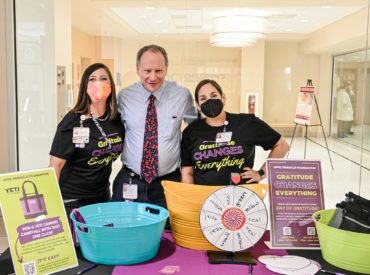 "Back in 2014, I was diagnosed with type 2 diabetes. He took me under his wing and without him I would be a lot worse today. I still have my issues but I feel a lot better. He has been a real blessing in my life."
"My appointment had been canceled but I was not notified by the scheduling dept. When I arrived for my appointment the receptionist explained what happened. I was a little upset because I work the night shift and just got off work 4 hours prior, so I was exhausted and just wanted to sleep. The receptionist was very sympathetic to me and was able to accommodate me after speaking with the doctor. I was so thankful she was able to do this because my scheduling is always changing which makes it difficult to schedule and keep appointments."
"She is always smiling, kind, giving, compassionate, helpful, empathetic, joyful with patients, families, and other staff."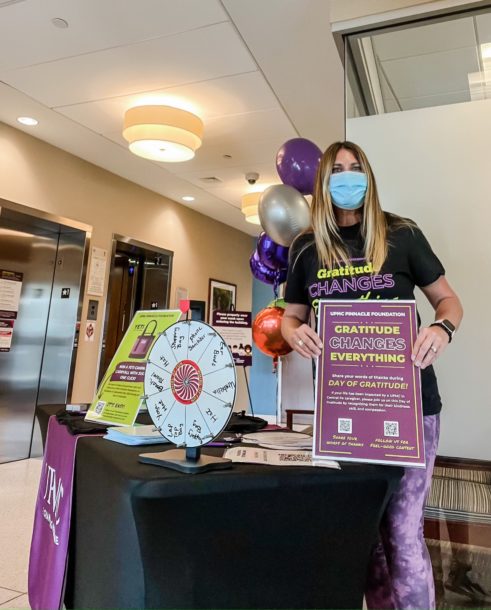 "My grandma is currently dying and Denise has been there throughout the whole process. I couldn't thank her enough. You are so appreciated. Having people like you makes me feel that she is safe. Thank you!"
"UPMC has been helping me and my wife have our first baby together. Coming in for weekly ultrasounds and bloodwork puts us one step closer to us having a successful pregnancy through IVF. Thank you."
"Thank you for all you've done for me and my family. You are a wonderful person and you've made this process a lot easier. Thanks for always talking to me and the hugs."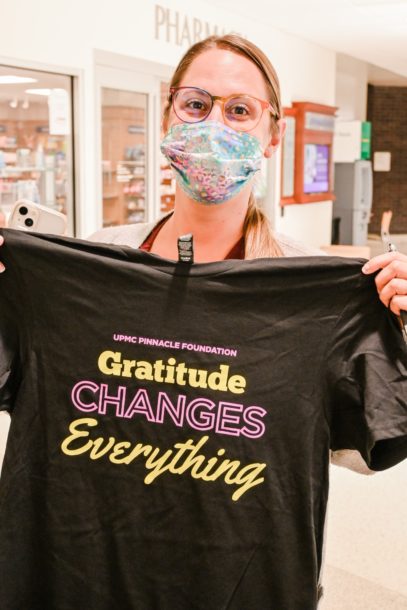 "I am very pleased with the nursing staff in CTICU for the care you all have given my son Steven. Thank you all so much."
"She was there day in, day out. She was kind, considerate, really cared."
"Dr. Dahl you are so so great!"
"I want to give thanks to the lab work staff. They made me feel comfortable and were very pleasant. Helpful and caring. HBG Hospital has always made me feel special because they care."
"Thank you to the entire CTICU team for your phenomenal care of my mother!"
"CTICU care team has been great caregivers to my husband for the last week and 4 days, since he's been here from Carlisle! Thanks so much."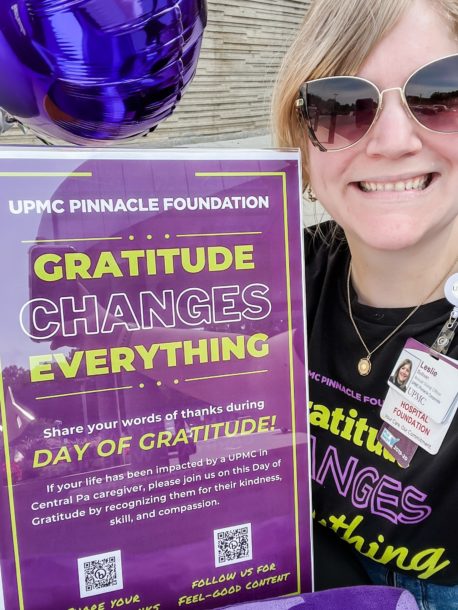 "Thank you so much for all the attention to detail and care you gave to my dad. You were professional, responsive, diligent, focused, caring, and adept. We are grateful for your efforts and success in restoring our dad to good health."
"She was sweet and did an excellent job. The last time I had the same test done was such an unpleasurable experience and I was very nervous having it done again but this time was the complete opposite and I was so grateful for her kindness and gentleness."
"The staff made my day. I was walked in to a smile, fast sign in, in and out, amazing work. Mahalo!"
"He took great care of my father in law during his time here."
"Dr. Denny and Dr. Garcia performed emergency surgery that saved Papaw."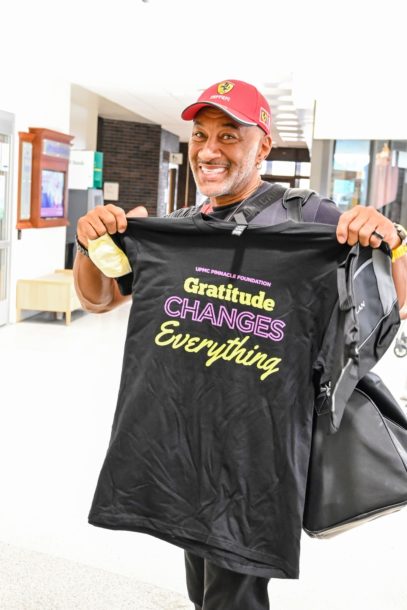 "They were so great at treating my husband who was brought here from Claremont. Very thorough with his treatment and care. Made sure I was kept informed."
"Thank you so much for taking such good care of my mom. And taking extra time to wash her up even though you were swamped and working alone. Hope you have a great career with elementary education. You're the best."
"She was so sweet and caring. She took excellent care of my 89 year old mom who had knee replacement surgery!"
"Thank you to the MRI techs for helping my extremely claustrophobic husband through his MRI. Thanks for all the care for my dad after having a massive stroke. Also for staff at Helen Simpson for the intensive stroke rehab and therapy."
"They help me with getting my life back together."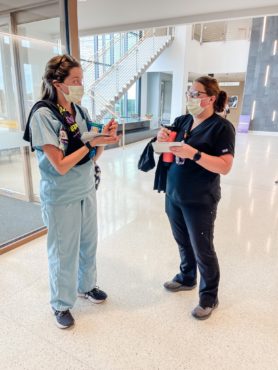 "Their attention to my care and needs during my stay was greatly appreciated. They were a pleasure to be around during this time."
"Attitude of gratitude to the ER department and CT department. Special recognition to the RN who took care of my mother, Beverly Hicks, who is a retired RN. The RN was from West Africa."
"Dr. Rosey - Excellecent surgeon. Takes a great amount of time with his patients."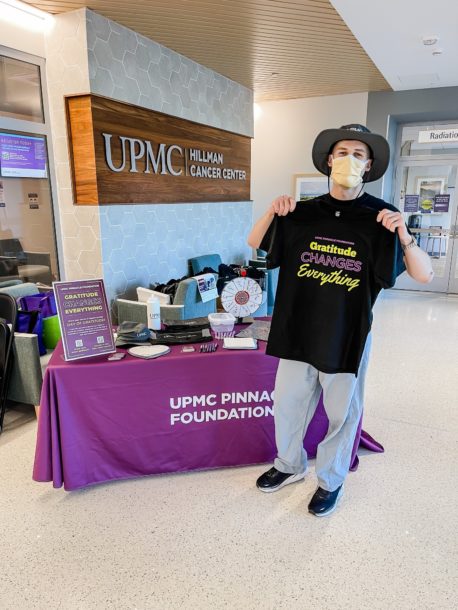 "I really felt comfortable today for my procedure. Even though I am an employee I felt just like a special patient. Thank you endoscopy."
"Lori took an external phone call on a busy Friday evening and responded immediately to my concerns. Then she followed up with me on a later visit. Went above and beyond!"
"She has a cheerful attitude and helped me with my breast cancer. She is great!"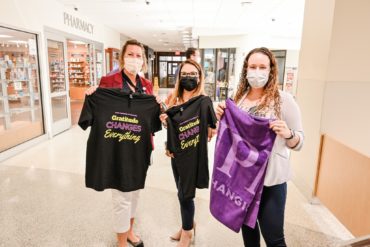 "My entire experience in Endoscopy was outstanding. Chad checked me in and was so pleasant and professional. He has a great personality! My nurse Karen was also professional and compassionate. She took care of me before the procedure and afterwards. She gave me some insight on the procedure. Thank you Chad and Karen!"
"She took really good care of me. Her patience and concern was truly sincere. We love her."
"I would like to thank the amazing people in the ultrasound department for their amazing work."
"She is the greatest! Very compassionate and personable! Thank you!"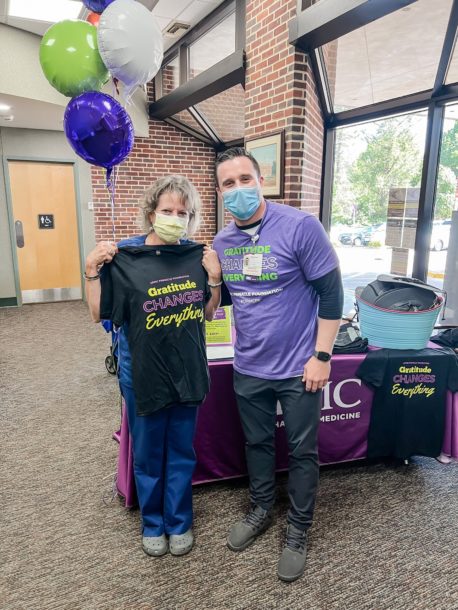 "Everyone that I have had contact with has been very kind and helpful. I have no complaints about anyone. I am very happy with all your care."
"Dr. Muketta and his cardiac cath team saved my life. On August 1, 2022, I had a heart attack. My local ambulance rushed me to UPMC. The ER rapidly delivered me to the cath lab. My pain was 10/10 and I was sweaty with a very low BP. I heard the Dr. say "100% blockage of the LAD" as he skillfully guided the catheter to the right place and opened it up to blood and vital oxygen. I am so grateful to still be here to enjoy life, grandkids, and friends!"
"Her coaching on cancer was given fully to undersatnd. Has been very nice with additional help needed."
"She's very personable and gives her time and attention during every aspect of this journey to battle and defeat cancer for my future wife."
"All the doctors at Partners in Family Health. The doctors take good care of you and get you in fast."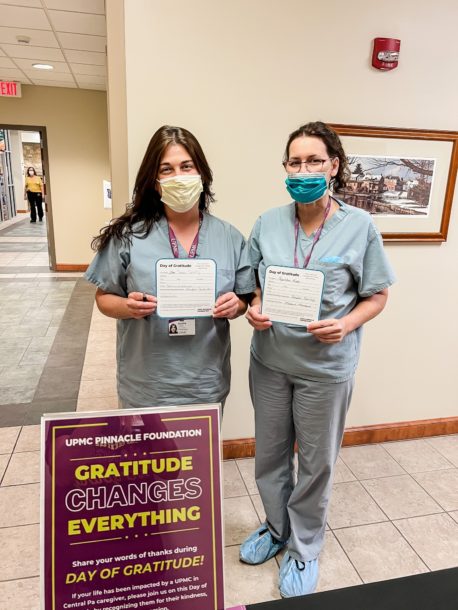 "She's always making me strive for better health. And I hate exercise."
"Dr. Wolf always there when I need him in a pinch. Truly a godsend. We travel from hours away to see him - because he knows what he's doing!"
"To all the breast cancer team - the imaging department - Dr. Mudge and her girls - to radiation oncology - they are the best! I wouldn't want to be anywhere else!"
"The oncology team of Dr. Wolf and Lisa have been angels here on earth. This prompt and immediate attention to my husbands care has been amazing. We are beginning our journey against cancer and feel very confident with their treatment plan. Keeping positive and looking to a long, healthy life!"
"Cardiac rehab is really helping with overall health and I feel much better. :) Name is the leader of the program."
"My diabetic educator deserves recognition. She's very easy to talk to, and always ready to help. Martha Y, RN. Suite 3004."
"In April 2021 I had a heart attack. The ER staff came in and went right to work and helped me feel safe and in good hands. Greatly reduced my anxiety. The great care continued with the cath lab team. I had an emergent stent placed. I was soon back on my feet and have been doing great since. Thanks to the ED staff, cath lab, and 4 North for their great dedication and work. Thanks to the Security staff for their dedication and great service to staff and visitors. Their attitude and positive energy, and willingness to help. They stay calm and even-tempered. Their positivity carries over to all they meet."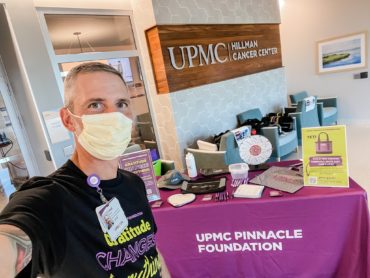 "Dr. M's entire crew are very friendly and have made my visits here less stressful. They have been awesome and the care I have received has been great. Thanks to all of them very much."
"She's the best receptionist. Always professional."