Words of Gratitude from Staff throughout UPMC in Central Pa.
"He is a very caring and thorough provider. He spends as much time as needed with his patients so that they understand. Patients constantly are asking if he would come back to Annville."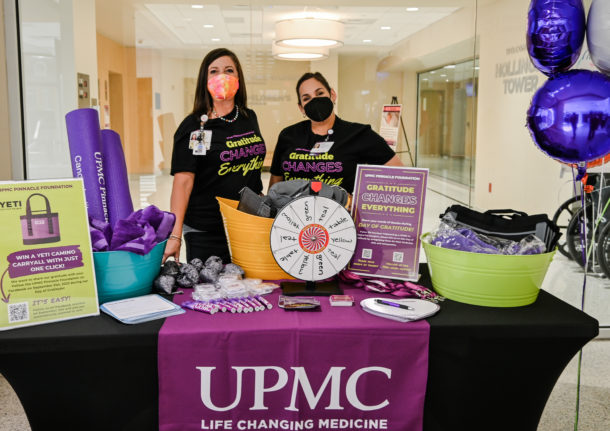 "I would like to recognize all of the medical assistants at Annville Family Medicine. Everyone works so hard are willing to help one another. We really do work as a team!"
"She has taken her new role and has been thriving. She cares for her employees and communicates very well. She is very deserving of her new role and I hope to see her continue to move up within UPMC."
"Emma is my co-worker. Since I met her, she is a hard worker, friendly, and doing her duties appropriately. Thanks!"
"We work so great as a team. We all help each other, we get along so well. We are like a well-oiled machine. Wouldn't know if work would be any fun without them. :)"
"She comes to work early and makes sure all our patients are treated compassionately and competently. She works hard!"
"All the MA's in both suites work so hard every day. They all go above and beyond for each other and the amount of support we all give one another is tremendous."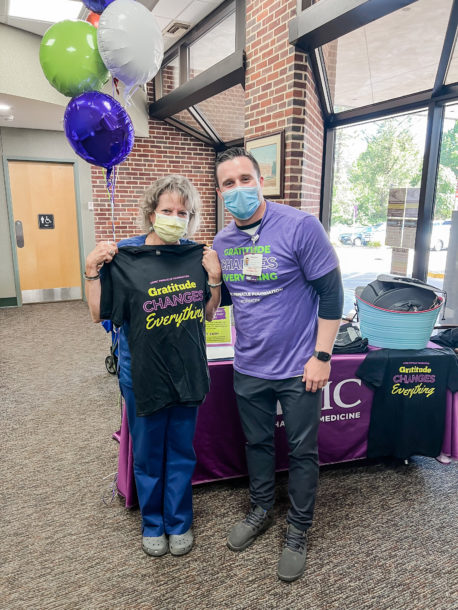 "She goes above and beyond without ever being asked. She cares so much about her fellow co-workers and her patients. She is a true team player."
"She is supportive, hardworking, best OM, could not do it without her."
"I have worked with Mike over 6 years. He is always available to assist with anything that needs done, from getting coffee cups to emptying a trashcan. He is always pleasant and treats staff members with respect."
"The Annville specialty team is one in a million! They help with 13+ different specialties. This includes rooming, prior auths reminder calls, and so much more! They coordinate of care they provide goes above and beyond. They put all of the patients first and ensure they receive the best care. Thank you! You all make Annville very special. :)"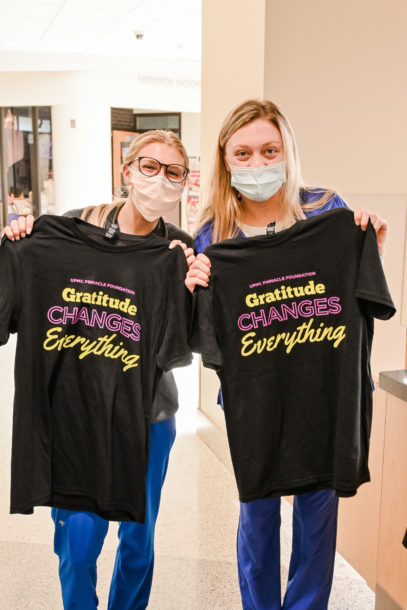 "Always willing to help me out, we are a great team together, work well together!"
"She always goes above and beyond to ensure that our patients have the care that they need. She is a rockstar at completing our office TOC's. In addition, she coordinates countless services for our patients and is ready and willing to help in any capacity."
"They both are excellent nurses and are always willing to go above and beyond to help anyone. They always give 150% ti patients, staff, and providers."
"I am recognizing Jen because she always keeps our patients needs first. She strives for excellence in everything that she does! Her knowledge and years of experience benefit our office tremendously! She is truly an amazing coworker and friend!"
"She is a hard worker and always happy and kind and willing to help!!! Bina is an asset to UPMC. We are lucky to have her!"
"She has been such support in our department. She gives of herself to help others. Very positive to her staff, fair, and honest. I appreciate Colleen, and hope that we keep her around for many years to come."
"Because she is a manager who listens and was concerned about her co-workers."
"Thank you for all you do, Leslie! You're a great MA!"
"Sheonaugh leads by example, she works tirelessly to set and change policies that will our team of nurses work efficiently and safely. She is an advocate for our patients and brings a wealth of experience to her role as manager, but her passion for nursing sets her apart."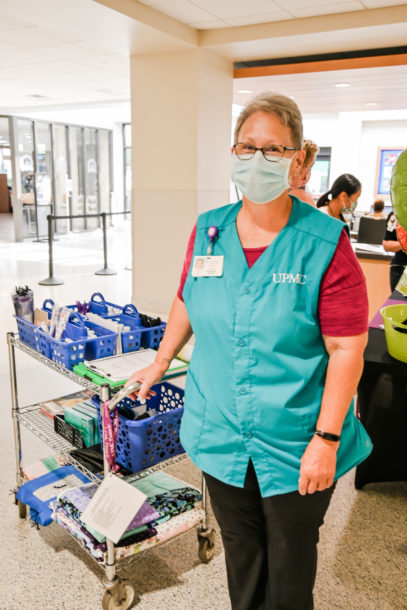 "The registration team at LVACC has been phenomenal in stepping up to cover while we are very short staffed. They have been working evenings to cover while our evening person is out. They register patient after patient without complaint and with a smile. Their flexibility and willingness to step up is so appreciated."
"I recently started in suite 3. Everyone has been very friendly and accepting. Teamwork in that office is amazing. Everyone does an incredible job."
"Tiffani has an incredible work ethic and always goes above and beyond the "minimum" to provide excellent patient care. I could not do my job as efficiently as I do without her!"
"Jess is an awesome team member! She is always the first person to jump in and help with anything related to care for patients or staff. She has been so helpful to me as I have been integrating to Carlisle Hospital! She even went out of her way to be sure we have an emergency manual to help out in emergencies!"
"Paul is always here for his patients and team members. No matter how bad his day is, he is willing to help."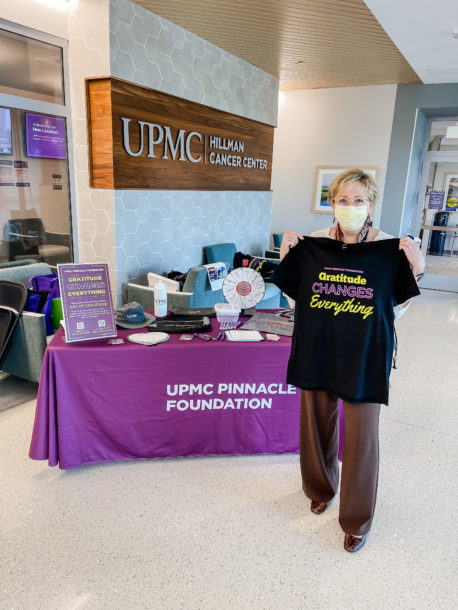 "Troy is always extremely helpful when I have questions regarding client bills or issues. He always has an aswer or gets me to someone who does fast! Thanks for everything Troy!"
"This person works hard and long hours to get things done and I thank you for all you do."
"They are absolutely awesome! They always have a smile on their faces!"
"She always has time to stop and listen. She works hard to help resolve all issues. She cares for anyone who has an emergency."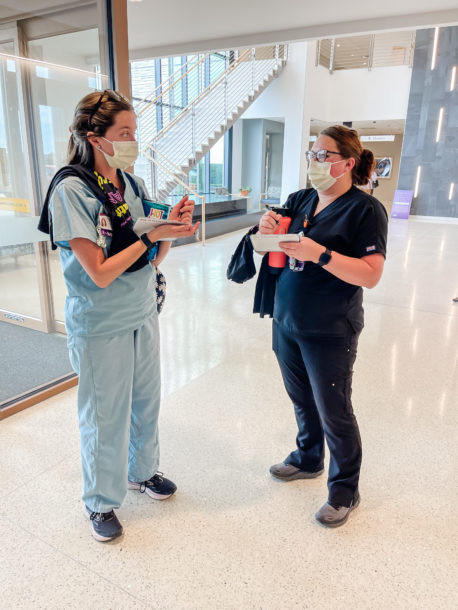 "Both of these ladies are extremely supportive of the whole Carlisle Hospital community. They are thoughtful and inclusive. Stephanie has been particularly helpful to the hospitalist program and to me. She's my go-to person for questions on who to contact and how to proceed in communication with the rest of the hospital. Rachelle keeps Jarrod in line and on time! That's very much appreciated as someone who likes timeliness. Rachelle is very thoughtful and accommodating. Our hospital is well supported by these two lovely ladies - the hospitalist program"
"Cameron also goes about and beyond to help. Thanks Cameron."
"Thanks for all your hard work and understanding! Thanks for keeping us grounded!"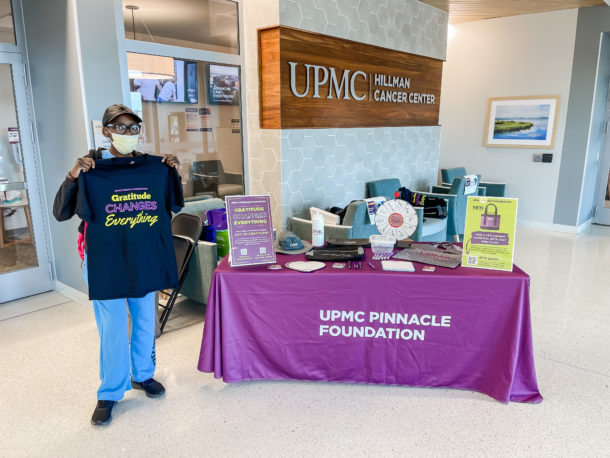 "These women made me feel welcome as soon as I started as the Employee Health Nurse at Carlisle. They continue to make me feel welcome 1 1/2 years later. I can always ask them questions and they help at employee clinics whenever possible."
"Thank you for giving 100% every day."
"Thank you for all the time you have been putting into the par room makeovers."
"Hard-working, good team player, and fun to work with!"
"This member goes above and beyond with all her patients,"
"Awesome manager. Helps each of us to achieve our goals."
"Kevin is a great boss. He makes us feel valued and appreciated."
"Omar shows compassion and cares each and every day not only to his employees but to our patients as well! When necessary, he even steps in as a technologist and helps the schedule run smoothly! He makes us feel valued and appreciated! Teamwork at its best!"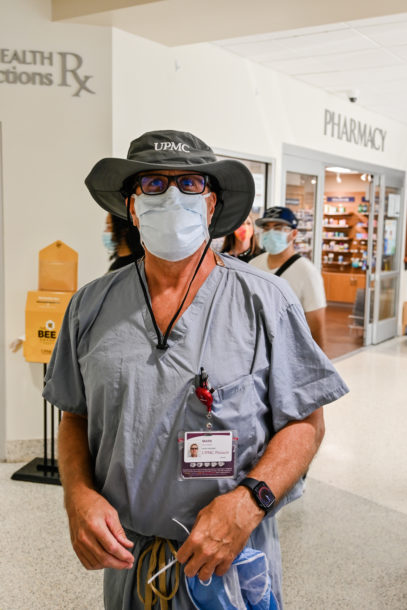 "Coming on board the staff have been great. They work really hard. Love working with the staff."
"- She is always going above and beyond for her employees. - She is a great worker and such a great leader! We love you! - Betty always goes above and beyond for all patients and visitors that enter our hospital. She is wonderful with everyone and is a shining example of UPMC's caring! - She made my transition into the department as seamless and easy as possible and continues to help me along the way."
"I believe Teri has gone above and beyond in her role. For quite some time the units of med/surg and the ICU had no educator. Teri stepped up to fill in those areas as well as her own. Teri worked tirelessly for months to make sure the orientation program for new employees ran smoothly as well as mandatory education for the staff in all those units. She scheduled elective educational opportunities for the af that went above and beyond her regular duties. She was available day and night for the staff and supervisors. This went on for months. For all these reasons and more I feel Teri needs to be recognized on this Day of Gratitude."
"She is thorough and helpful. Goes above and beyond."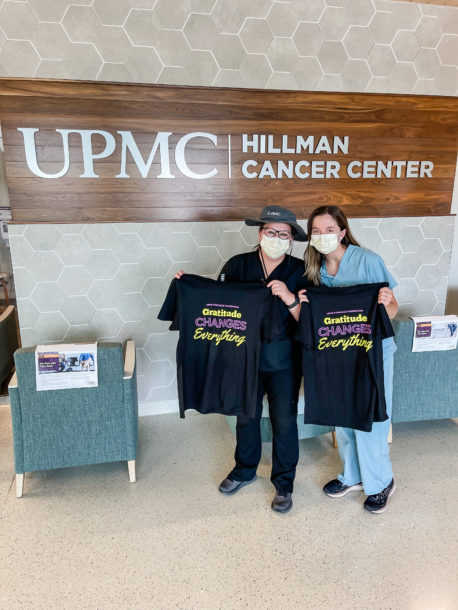 "- Albert is a great team member to the dietary group at UPMC Carlisle. Albert always has a smile on his face and is very friendly. Very personable. - Albert works in dietary and is always very willing to go above and beyond when you need anything or have a special request. Always smiling and is the best multi-tasker to keep things running smoothly! Dietary should feel very lucky to have the milk shake king working for their department!"
"He is always available to discuss patient care and give good advice."
"Lori is super helpful. She checked my car oil, brought me flowers, and cares if I am not in the office. Sweetest person in my work area. Sweetest person overall."
"Melissa is very supportive and kind. She was so sweety to bring me flowers when I passed my exam."
"Teri is the educator for our MS3 and Rehab units. She covered ICU and MS2 during some staff vacancies in the education department. I saw her emails come through all hours of the day as she worked to keep the staff updated and educated. Thanks Teri for all your hard extra work."
"Carlee ALWAYS has a smile on her face and takes on any challenge without complaint. She is a huge asset to our team and I value her knowledge, experience, and open heart."
"For being a good team player. Always willing to lend a helping hand."
"For always transporting patients to our department with a smile. We appreciate you very much!"
"Patient registration for the kindness during the pass of my mother."
"Always listening, helping the team, and working hard!"
"I am grateful to Kathy for her great way to greet patients and family. I had both of my hips replaced and Kathy was so kind to me and my sister when we came in. Her smile and just good attitude meant a lot. Also - Danielle and Ramona, I am very grateful for as they hired me into their department after my surgery and lost my previous job due to complications from surgery and needed assistance walking. They took me in and are awesome to work for and with."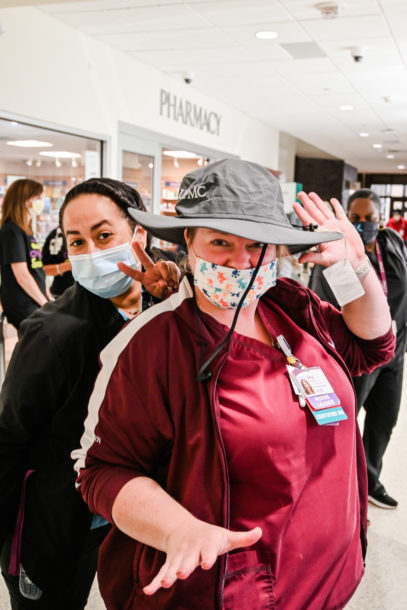 "I would like to recognize the entire concierge dept. for their tireless efforts to serve the public and their hospital coworkers during the Covid pandemic."
"She stepped up and helped out our department when we were short-staffed!"
"They take care really well of patients and I hear a lot of good feedback."
"He goes above and beyond in the department and for others without hesitation!! He is a good egg!"
"She is a very caring person. She takes care of my grandmom very well. Now my grandmom is very happy being in UPMC hospital. Molly is a very sweet and kind nurse. Love to have that nurse in the hospital. Thank you!"
"She helped me out a lot when I was new to volunteering and she helps and cares for her patients with so much compassion!"
"She goes above and beyond when registering patients and shows empathy and sympathy at all times."
"Sam has been an amazing coworker and has really stepped up over the past when I had a car accident in April. She was only in her role for 4 months and did an amazing job while I was out for 2 months."
"She has taught me everything to know about how the admissions department works. Not only have I grown as an employee but a human/person. She has truly become a great friend/coworker to me. I <3 her!"
"This OT shows the brighter side of her personality, gets patients to participate even if they are uncooperative. She's a new mommy to a beautiful little lady and gives her all to everyone. Her PT counterpart "me" appreciates her greatly!"
"Dr. Pineo works with our staff at Helen M. Simpson to provide support and guidance as our joint venture partner. He is a wealth of knowledge and always makes time to offer input on issues. He is a trusted resource for me as the director of quality for Helen Simpson. We appreciate his partnership to help achieve the highest quality patient outcomes possible."
"You're the best!"
"He works hard at making sure we don't run out of supplies when products go on back order."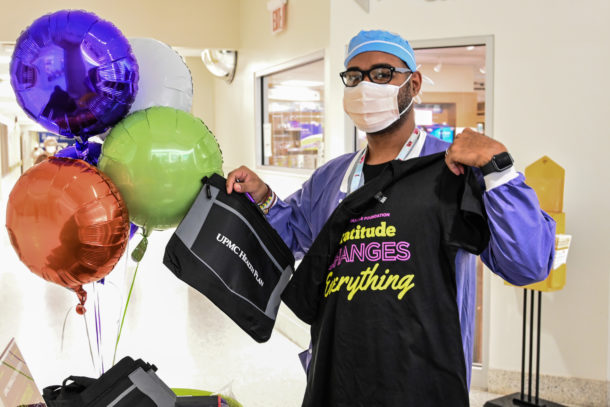 "Mugisha took over sterile processing as supervisor of our department. What a wonderful, dedicated, and hard-working person. Great decision."
"Professional, caring, kind, informative during an early year visit when I thought I migjt be having a heart attack."
"Extremely kind, professional, caring, informative. Helped put my wife at ease during a stressful time. We are thankful to have them during this time."
"This work is personal to her. She takes it on with her whole self but mostly her heart. She is a supportive, smart, and caring leader for our team."
"Tracey is always there for me. She listens and really cares about the staff and patients. Tracey assists me with ideas in making the patient experience better. The best part is that she puts up with all of my craziness!"
"Being the best team, looking out for each other, providing great patient care, and loving what we do! I am so proud to work around such great people!"
"Claudia is wonderful! She is always there for her diabetic patients!"
"We had a recent restructure within the imaging group. It was quite a shock for everyone, and every single person handled it so well. It has brought our group together even closer and we work so well together. I think it is AWESOME how good every team member is. Always having each others back, I always feel loved. Great group of people!"
"Gail is an extremely well-educated nurse, willing to take her knowledge and experience and educate patients and staff members without hesitation. I am a new nurse in the radiation oncology unit and Gail has been patient, kind, and inviting toward me and any questions I may have. Patients are always happy to see her and the rapport she establishes is unmatched."
"She is kind-hearted, and makes me feel like a part of the team. Goes above and beyond for our patients and is especially great and fun with our children's patients. She keeps our team and department entertained and laughing. :)"
"She was there for me all last month when my ex-husband passed away. My kids flew from California to here (York, PA). She texted to see how I was doing while I was off trying to get funeral arrangements and supporting my kids through this hard time. When my kids flew back to California, I went to work and found a sympathy card with a small beautiful flower. She knew it was hard for me to see my kids leave and thought I needed a little cheering up. Thank you Amy for helping me get through this hard time. You definitely above and beyond."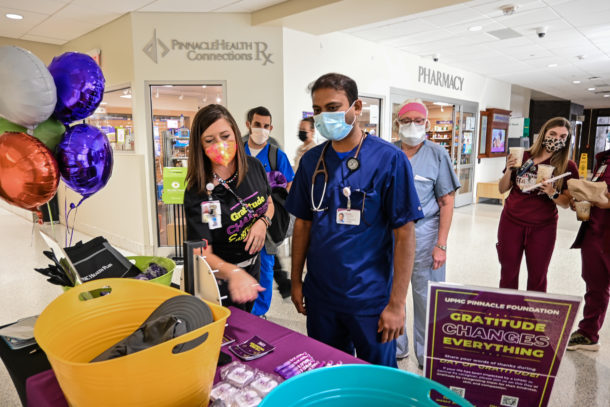 "She is the first person I come in contact in the morning. She is pleasant, witty, kind, and all this with a sense of humor. My day is off to a better day because of her. What a blessing!"
"With gratitude to the staff of radiation oncology department who show such dedication to their work. With gratitude to our patients who entrust us with their care."
"I am grateful that I have had the opportunity to work for a leader that leads and mentors us each day. She remains positive daily and encourages us to reach out our comfort level. Thank you!"
"24 hours a day, 7 days a week, the imaging department provides exceptional patient care to our community. Their efforts help our providers determine the best treatment plan for each patient. Without imaging, we would not be able to provide the world-class care we strive for every day!"
"For the extremely professional, personal, and attentive care given for my mammography. She has a wonderful ability to relieve patient's anxiety and concern prior to and during the procedure. She is an A+ asset to UPMC."
"Veleda is excellent at making our patients feel comfortable and welcome. She's courteous and respectful at all times. She is a hard worker and very conscientious. I find her a joy to work with!"
"Saphine is always friendly with staff and patients. She always goes the extra mile for patients. She has walked patients to other offices when they entered our office by mistake. It is such a pleasure to work with her every day."
"Nancy shows up every day with a smile on her face. She is wonderful with her patients, and a great coworker that always brightens your day!"
"She makes it worthwhile to come in. She greets me with a smile and kind words. Leona is super helpful in assisting patients and staff, especially through the check-in process. Leona makes a difficult day a lot easier with her positive attitude."
"Debra Waltman's experience and knowledge have been invaluable. She is always pleasant and resourceful…a joy to work with!"
"Marianne Geyer is always willing to jump in and help or offer advice. She is a wealth of information. I could not have made it through my first year at UPMC without her!"
"Sarah and Marc are incredible staff members and work hard to provide excellent care to Veterans. Sarah has a heart of hold and Marc leads our team with humility and passion. There is never a task too big or small for them and they are always willing to put their boots on the found no matter what it takes."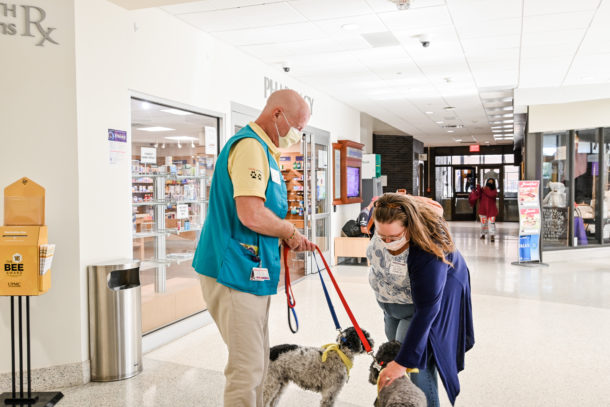 "She came up with this amazing idea to spend a day just focused on gratitude and people love it! Thanks for your creativity and passion for this work. Also kudos to Stephanie, Teri, and everyone who makes this happen!"
"Is a great coworker. Always likes to help. Always comes with a smile to work."
"He is very knowledgeable and helpful to other employees"
"Vance goes above and beyond every day to help our department out."
"- Rich helps us out with location-lost packaging items that are sent here on behalf of our patients. Thank you, Rich! - Richard is the BEST!!"
"Doing an oustanding job!"
"A great individual, not only a good friend but an excellent worker."
"She is a very hard worker and she gets along well with everyone she works with. She is a great person."
"IR team for working together and making it a great work environment."
"IT team for being the best work family ever! This team works together line no other. We are like family."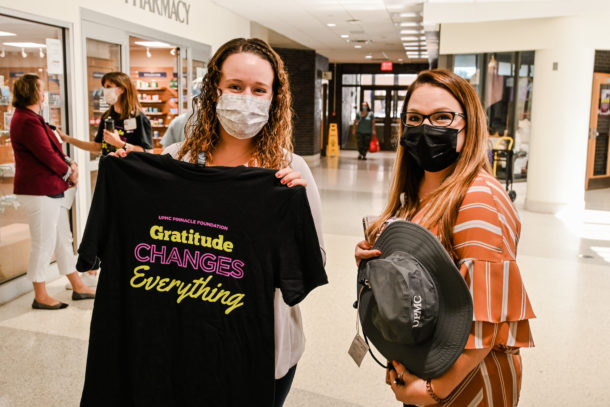 "She is hard working / devoted to her job."
"The hospitalist group is a solid/caring team that does an awesome job."
"Matt goes above and beyond for our patients and his staff. He instills the patient and employee experience in everything he does. Matt has implemented a weekly employee activity that is fun and recognizes his staff. He is the number 1 partner with nursing at Community. He listens and ensures top service is provided. His staff and nurses always praise him. Thank you for everything you do."
"The whole hospitalist department worked hard directly caring for patients during COVID time."
"Melissa is a joy to work with and is an excellent team player. She advocates for her patients daily. Melissa is organized and has great time management skills! :)"
"Kristy Foremny goes above and beyond daily to help staff on the floor and assist patients with needs regarding discharge. We all miss her when she's off. <3"
"She is a positive role model within the department. She brings new ideas and support to our staff."
"Her dedication and commitment to the nursing students and her staff. Always goes above and beyond!"
"Thanks for leading a great department. Thanks for bringing the department so far."
"This staff member has taken the time to coach me to further my knowledge within my department. She has also done everything and anything possible to make sure our department is running smoothly with no arising issues."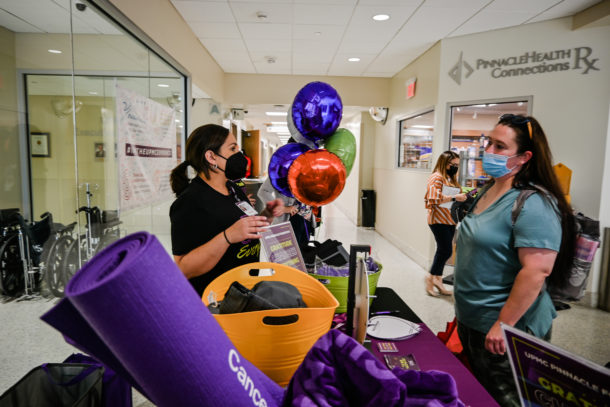 "Thank you for being my person! <3 the best assistant manager ever. Couldn't imagine this department without you! You help keep things afloat and keep me sane Baby Shark (lol) :P."
"She is so welcome to staff, family members, and patients. She always makes time to help others. She goes above and beyond when precepting and with patient care."
"Being yourself and working nearby so I can come say hi! :)"
"You're awesome! Your caring/compassion towards patients and staff doesn't go unnoticed!"
"For making time during my training."
"He continues to assist his coworkers with anything. Jeremy advocates for his patients and works tirelessly to address their needs. Jeremy encompasses what UPMC stands for. I am grateful for his friendship and for always being a light in the ER."
"Dana always goes above and beyond making sure everything is done and support is given to other team members. Thank you for all you help us with!"
"She is incredible with patients. She is fantastic at making them feel comfortable and cared for during uncertain times."
"For being positive, witty, always willing to learn. New technician in our department."
"She's a loving, hard-working nurse. She does an amazing job in her tasks every day."
"Amy is essential to the float pool team and growing our department. She never hesitates to talk to student to make them feel welcome and supported. She works 1:1 with any student (not just those in our dept.) to help them with future job opportunities in UPMC. While she is a clinician, she is an exceptional recruiter and UPMC cheerleader. She is so valued!"
"Whenever we work short, she is always willing to go out of her way to help anyone with anything. She makes sure her patients, their families, and her coworkers are always doing ok and that they are happy."
"Amanda goes above and beyond to support her teammates, patients, and leaders are West Shore campus. Her positive attitude, hard work, and dedication are inspiring. She has gained the trust and respect through consistency and follow through. Thank you, Amanda! We are so proud to have you as part of our team!"
"Bobbi an the PX team took time to recognize the EVS team during EVS week. This made our employees so excited and happy with the yummy treats. Thank you so much for your kindness! We appreciate you! <3 EVS @ HH"
"She is the go to person for of our department and is always there to answer questions, offer a helping hand, and keeps everything organized. Anita was integral in helping me become comfortable in the research world and truly love the process! She doesn't ask for recognition in anything she does; she honestly loves research and I'm so thankful to her as a part of the team."
"She assists in every way possible. Helps fix call offs, scheduling and making sure the unit is running efficiently. She is a pleasure to have and an asset to the ED observation team."
"Denise is very helpful and organized. She is always willing to help around on the unit stocking items and assisting with admin duties and medical. She is also very creative and brings joy and humor to the unit."
"Tina is willing to help our departments wherever needed in the mornings. She is so friendly and caring."