Tykarra Yearby Honors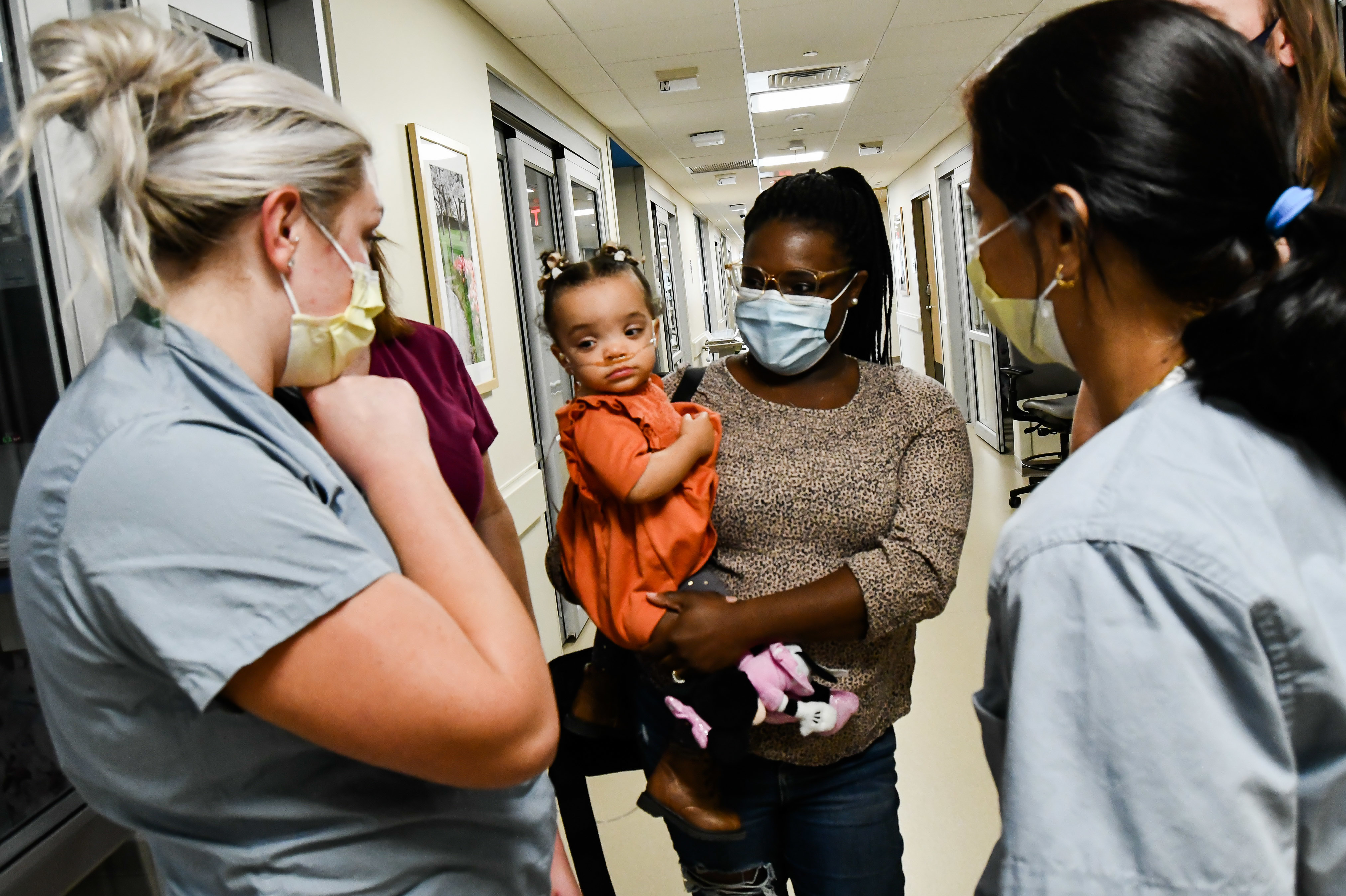 I want to thank you and ALL the nurses in the NICU for taking such good care of Mariah and I during her 11 weeks and five days she stayed with you all! I remember going into the operating room and thinking that Mariah will be alone while I go through the procedure because I knew her dad, William would not be allowed back. But, to my surprise you were there! You have no idea how relieved I am. Talking to you about the delivery afterwards made me feel better. I knew that with you there everything went well.
She is doing so well. She is still on oxygen, but we are hoping to reevaluate in October 2021. She loves food, playing in her sand box, her puppy, bubble guppies, and her doll babies. She is loud, feisty, silly, and quite the queen bee of the house. I cannot thank you all enough!
"Knowing that she was there I knew that everything would be ok. She would make sure we got the best care possible."