Transform the Trail
---
Think a trail couldn't change your life?
Think again. Improving the health, fitness, and quality of life in York counties through physical fitness is a top priority in our community. We are grateful to the Memorial Health Fund of the York County Community Foundation for providing the support to name the Wellness Trail and joining us in highlighting this community priority. Now, we are looking to take the trail to the next level.
At UPMC Memorial, we want our community to be healthy. Whether you have 5 or 60 minutes in your day, our goal is to provide a place of respite and rejuvenation. With your support, we can make significant upgrades to our walking trails.
Our goals include:
Paving and widening sections of the trail
Improving signage and accessibility
Adding benches, greenery, fitness stations, and resources for wildlife
These planned upgrades are expected to appeal to all two-legged and four-legged creatures alike. Help us make a difference in the lives of others by contributing to our Transform the Trail campaign.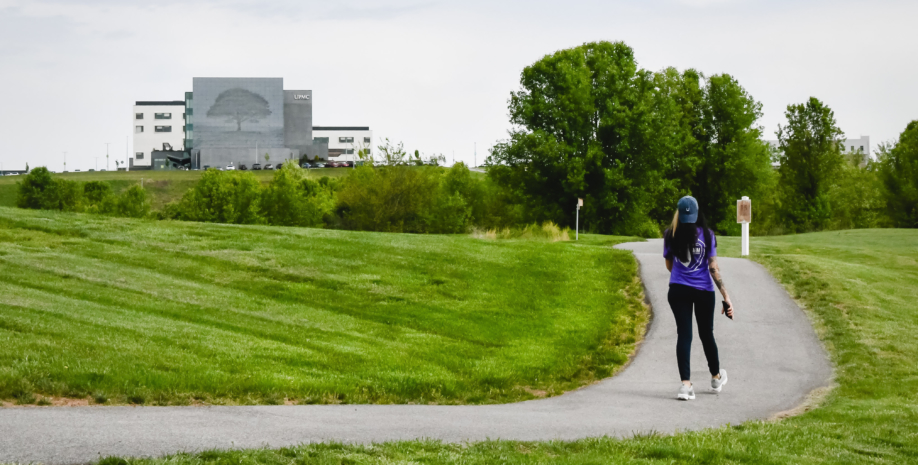 You can also make a gift in support of our Breast Cancer Garden of Hope. This restorative garden space will honor those who have passed and champion those who continue to fight today and for generations to come.
In partnership with The Garden Club of York, your gift will help maintain, expand, and replenish this incredible multi-sensory garden experience. The garden will promote social support and exercise in a tranquil environment for staff and patients to feel peaceful during some of the most difficult moments of their lives. It will feature a variety of pink flowers and plants, bushes, trees for shade, gravel and stone installations, and more.
Your gift will support the completion of the Breast Cancer Garden of Hope located just off the trailhead.