Henry Wardrop Honors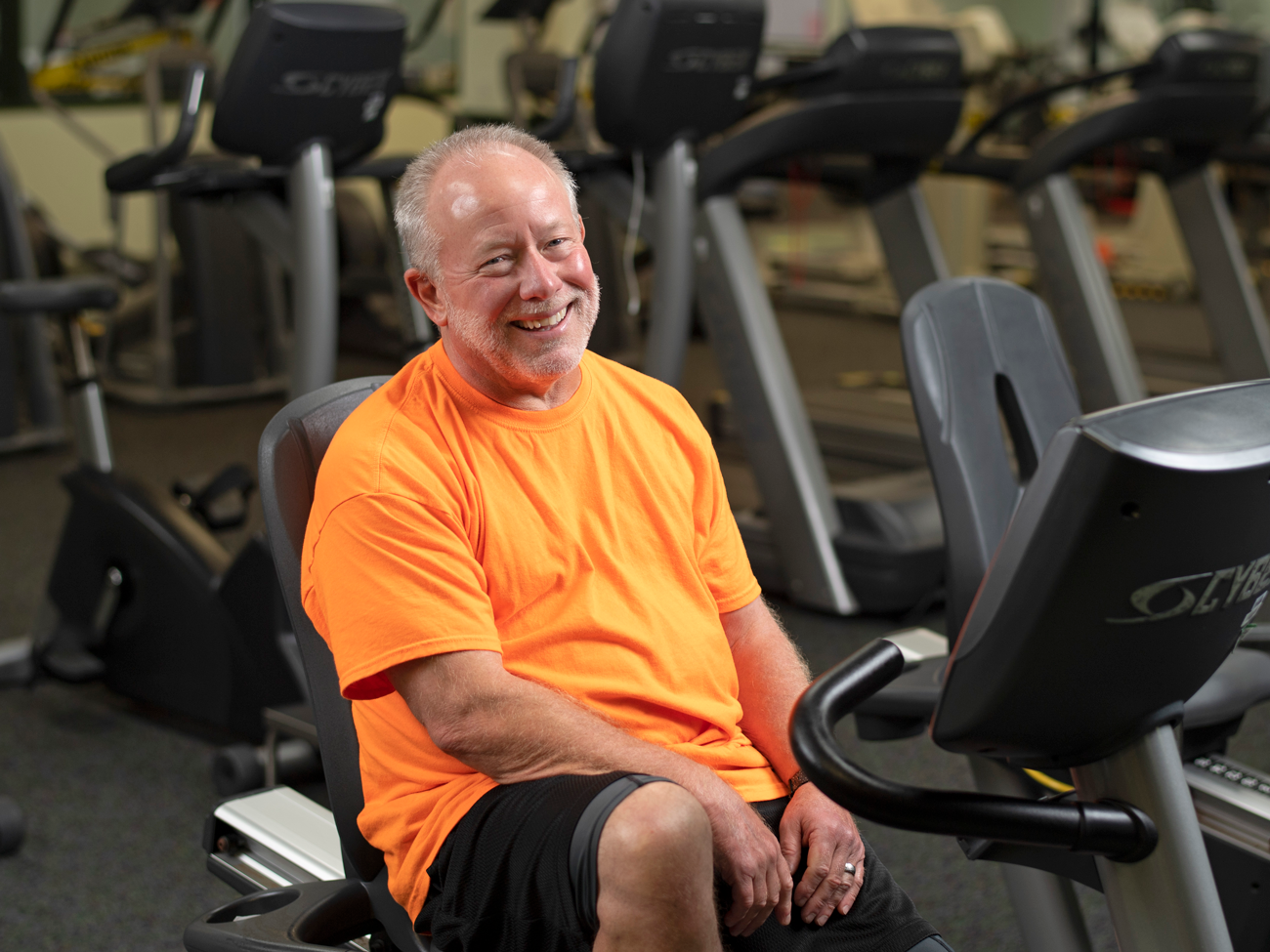 When Henry Wardrop walked into his gym in Hanover on June 28, 2020, he thought it was just another day.
Instead, he experienced sudden cardiac arrest while exercising and was immediately transported to UPMC Hanover after CPR was performed. He spent four days in the Intensive Care Unit, where he was in a coma and on a ventilator, with his wife, Jane, at his side. "She remembers my time there vividly," Henry says. "She has expressed to me the great care and attention I was given by all staff members in the Emergency Room and on the Intensive Care Unit."
On July 1st, he was transferred to UPMC Harrisburg, where he remained in the Cardio Intensive Care Unit for four days and was then transferred to the Cardio Care Unit in preparation for bypass surgery on July 7, performed by Dr. A. Reza Abrishamchian.
"Unfortunately, I cannot name all the individuals who provided my care and with whom I interacted, but I can say without reservation or hesitation that I could not have received better care," Henry says. "Everyone, and I do mean everyone who makes up the patient care team, was always kind, respectful, professional, and genuinely had my best interests at heart."
Henry was discharged from the hospital on July 11 and on August 26, one day before his 65th birthday, he met with Dr. Abrishamchian and his staff for the final time. "I am positive without the volunteers who performed CPR/AED at the gym and the high quality of care by the staff at both UPMC Hanover and UPMC Harrisburg, I would not have been able to celebrate my 65th birthday," Henry says. "I am grateful and thankful."
"Unfortunately, I cannot name all the individuals who provided my care and with whom I interacted, but I can say without reservation or hesitation that I could not have received better care."