Melissa Fitzgerald Honors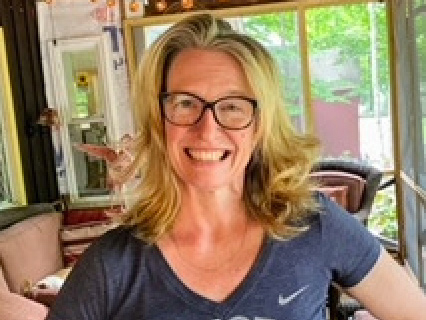 When school nurse Melissa Fitzgerald went to her doctor for a routine mammogram in early 2020, she never expected that she would be diagnosed with breast cancer.
In that moment, her world changed, and decisions had to be made as to who would help lead the charge of her care. She was immediately advised by her provider to seek the best, Dr. Lisa Torp and the Breast Care team atUPMC Pinnacle.
Dr. Torp supported Melissa completely through every step of the her journey. "You just know she's there for you," Melissa says. "The building could be falling down and she's still solely focused on you." During her pre-surgery appointment, Melissa brought a binder fullof notes and questions to go over, but at the end, she found that Dr. Torp had already addressed all of them.
Today, Melissa is on the road to healing thanks in large part to early detection andaccess to an annual mammogram.
Thanks to your recent support of the Mammogram Voucher Program which provides free mammograms to those who aren't otherwise able to afford them, patients like Melissa have their best chance at fighting breast cancer.
Thank you for giving the gift of early detection to patients in need!
"You just know Dr. Torp is there for you. The building could be falling down and she's still solely focused on you."