Auxiliary General Membership Meetings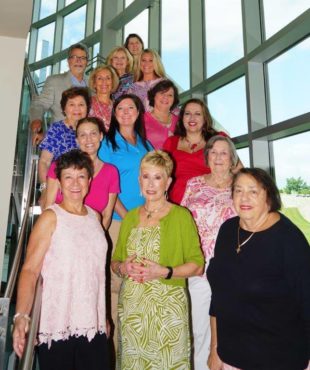 Need more information? Call 717-231-8080 or email pn_auxiliary@upmc.edu

Check back here for additional information about meeting topics and registration as General Membership Meetings are announced.

Membership Meeting
Date: Tuesday October 24, 2023
Time: 11 a.m. Social
11:30 a.m. Membership Meeting
Noon Luncheon
1 p.m. Program
Speaker: Author, Joyce Kieffer, RN,BS, writer of A Trilogy of Historical Novels:
Book 1: The Trees Inspire,
Book 2:
The Trees Endure,
& Book 3:
The Trees Remember. Books will not be available at the luncheon but are available in print and eBook formats at your favorite booksellers:
store.bookbaby.com
,
amazon.com
, &
barnesandnoble.com
.
The Trees Remember is a trilogy of historical novels about a young woman, Rebecca Wagner, in the virgin timber mountains of 1890's central Pennsylvania who aspires to become something more than a farm girl. Her talent, passion, and the mentorship of a Native American healer led Rebecca to attend the new Johns Hopkins Training School for Nurses. After her training, she returns home to care for her neighbors and the "wood hicks" who work in nearby lumber camps where her beloved forests are being stripped to meet the country's insatiable demand for lumber. It's a coming-of-age story of courage, duty, family, love and loss--with a few long-held secrets revealed along the way.
– Adapted from the Perry County Council of the Arts