Children's Health Fair
---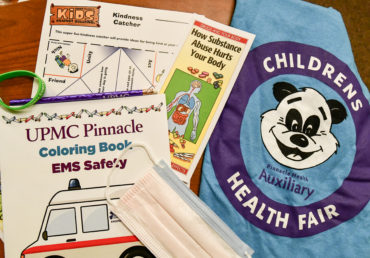 Since 1979, our Auxiliary has sponsored an annual Children's Health Fair for third graders, which became a model for auxiliaries throughout the U.S. Every year, on the first Thursday in May, third graders come together to learn about healthy lifestyles.
Due to COVID-19 and social distancing restrictions, the 2021 Children's Health Fair was presented as a virtual event. The Pinnacle Health Auxiliary would like to thank the UPMC of Central Pa Mission Effectiveness Team as well as the many hospital employees and community supporters that helped to make this virtual field trip possible.
This program teaches age-appropriate lessons based on the theme "Health is Happy" to third graders. The video sessions give children the chance to see, hear and learn information on building self-esteem, promoting positive relationships, prompting children to consider health career options, and inspire them to choose healthy lifestyles.
---